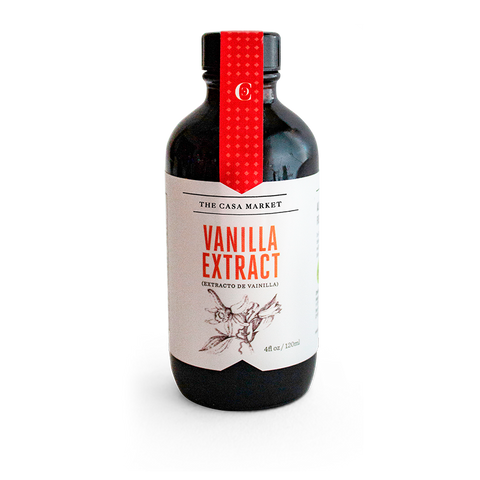 Our vanilla extract provides the authentic flavor of Mexican vanilla. Harvested and prepared by the same family for 5 generations, they have perfected the tradition that brings the unique flavor of Papantla that will be the highlight of your recipes. When you enjoy our gourmet vanilla you are sharing in a treasured tradition that has been carefully preserved through the generations.

--
Casa Papantla
Papantla, is the region where our vanilla originated and continues to be produced. The unique flavor and aroma of vanilla from this region in Mexico is known and treasured by connoisseurs.
Ingredients: Water, Alcohol 35%, Pure Cane Sugar, Vanilla Bean, Extractives.