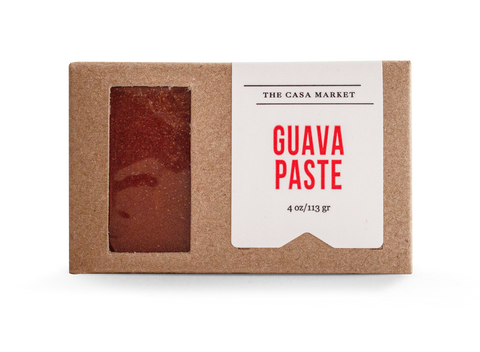 Our guava paste recipe gives you the opportunity to taste the authentic guava from Aguascalientes. Through a careful process the perfect balance between consistency, flavor and aroma is achieved. Create a delicious combination by pairing with your favorite cheese for gatherings and special occasions.

--
Casa Calvillo
Calvillo, is the place where we harvest and process our delicious guavas to make our pastes and marmalades; which create delectable explosions of flavor when paired with gourmet products from around the world.
Ingredients: Guava, Pure Cane Sugar, and Lemon Juice.